Why You Need a Commercial Cleaning Service For Winter
Posted on 12 November 2020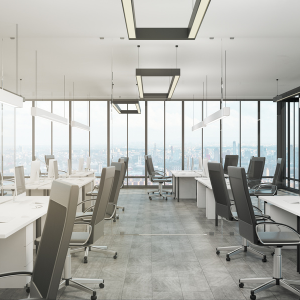 Commercial offices are bound to get dirty all year round, given the number of people using the space. Winter months are worse, with the mess of snow and slush outside that people bring indoors. Hiring commercial cleaning services in Toronto during the winter months is the best way to ensure a clean, healthy and sanitized office. Here's why winter office cleaning in Toronto is a beneficial business move:
Winter Salt Ruins Floors & Aesthetics
Winter salt debris and snow melting chemicals inadvertently find their way inside your office along with foot traffic, ruining your floors and wearing away the polish. The marks show up on almost all surfaces, while these corrosive substances leave ugly stains everywhere. This gives an unprofessional and dirty look to your office. Hiring commercial cleaning services in Toronto will keep the winter slush and salt away from your precious office space.
Easier Carpet Cleaning & Maintenance
Keeping the office carpet clean during the Candian winter can be challenging. Salt, moisture and dust make a dangerous cocktail that gets enmeshed into your carpeting. Cleaning entryway rugs and mats are the toughest, as they bear the brunt of foot traffic. Salt and moisture also wear away the carpeting, which can be maintained with professional office cleaning.
Better Health and Safety
The wet winter floors are a magnet for mold and moisture. Allergens and germs abound in winter, affecting the indoor air quality. The allergens in dust and stagnant air can trigger allergies, making your employees sick and sluggish. Viruses can survive up to 36 hours on surfaces, and believe it or not, dirty office furniture often carries more germs than a toilet seat! Engaging reliable commercial cleaning services in Toronto to vacuum, sanitize and disinfect common areas and equipment will help minimize dust and allergens.
Winter HVAC Cleaning
Office HVAC systems accumulate many pathogens and re-circulate them in the office during winter. This negatively affects the overall air quality and impairs your team's health and productivity. Your commercial cleaning services in Toronto can clean the HVAC ducts and filters thoroughly.
Enhanced Productivity
A clean and healthy work environment will boost the productivity and morale of your employees during the depressing winter months. Research shows that people are far more productive and satisfied working in a clean and organized workspace. Say hello to fewer sick days and happier employees this winter with regular office cleaning in Toronto.
Engaging commercial cleaning services in Toronto is thus critical for maintaining your company image and overall employee health, especially during the trying winter months.
Trust the team at We Clean It to help you get winter ready!
We have the experience and expertise to keep your office pristine and safe all year-round. We are proud to serve all of Toronto and GTA with top of the line cleaning solutions and spotless results! Give us a call at 647-999-6898 for reliable and affordable commercial cleaning services in Toronto. Email us at info@wecleanit.ca to book your first winter office cleaning or learn more about keeping your office looking spectacular in winter!
More Information on Commercial Cleaning in Toronto