Why You Need to Get Your Office Carpets Cleaned Regularly
Posted on 08 October 2020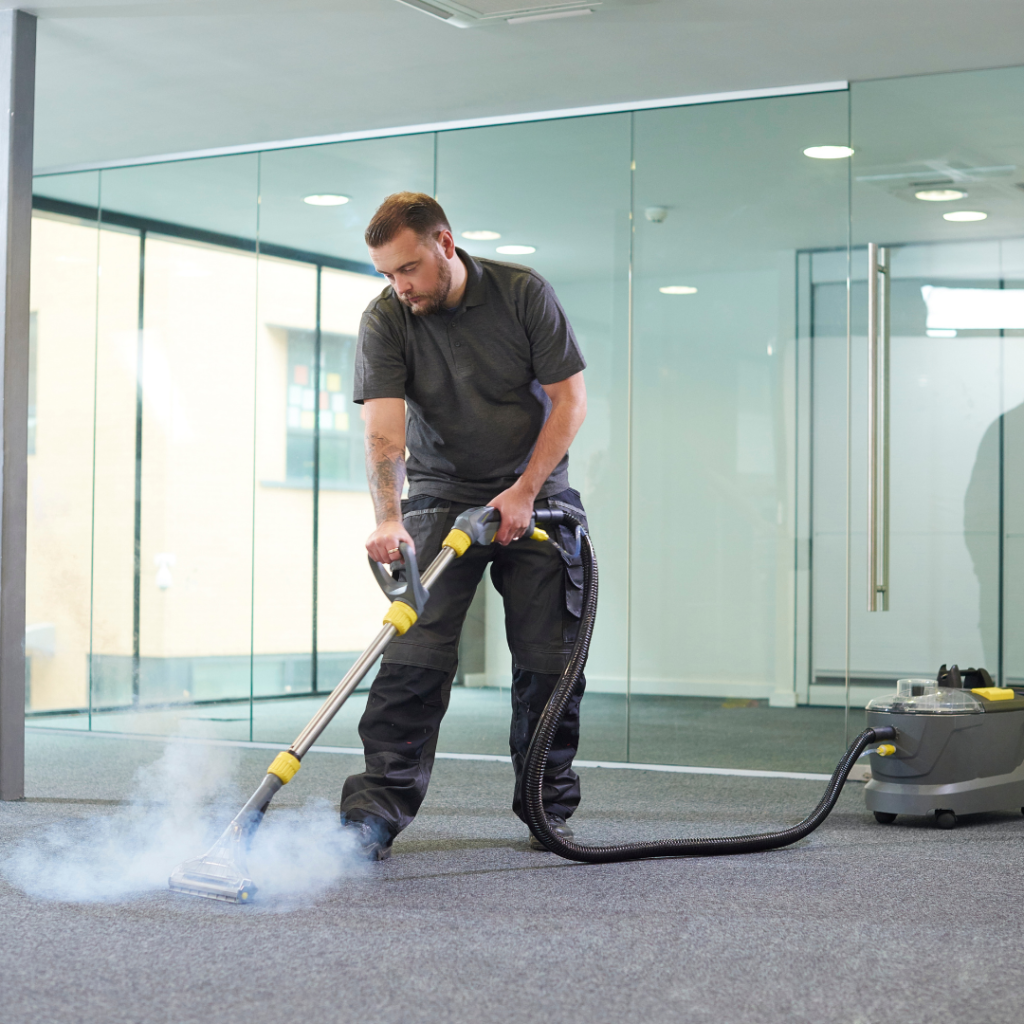 A clean office projects a positive image, and even more so, pristine carpets exude professionalism. However, carpet cleaning often gets neglected in our office spaces as we tend to focus on bathrooms & kitchens. Office carpets bear the brunt of constant footfalls, dirt and debris. Here's why you need to get your office carpet cleaned regularly, preferably from a reliable commercial cleaning service in Toronto.
Removes Hidden Dirt and Allergens
Dust particles and harmful allergens tend to build up underneath the carpets and get ingrained inside our work spaces. While one can easily spot dirt on hard floor surfaces, it is difficult to do so with carpets. Dirt from shoes can settle between the carpet fibres and even regular vacuuming cannot remove it. Carpets also trap pollutants in the air that are harmful to people with allergies. Commercial cleaning services in Toronto can tackle these health hazards to make your office a much safer space, especially during a pandemic.
Better Indoor Air Quality
Regular cleaning of your carpets eliminates airborne pollutants and dust, which tend to settle deep inside the fabrics. This leads to improved air quality and airflow, positively impacting your office productivity. Commercial carpet cleaning ensures that your carpets and office space are clean and healthy.
More Professional Look and Feel
A plush, well-maintained carpet speaks volumes about the cleanliness of an office. Coffee or tea-time mishaps can leave unsightly stains on your carpet. Expert Commercial office cleaning services in Toronto like We Clean It offers deep cleaning and steam cleaning of carpets to remove ingrained dirt and allergens. Regular cleaning can also remove unpleasant smells thus presenting a more professional and well-maintained office space.
Longer Life-span
Regular cleaning can extend the life of your carpets besides adding to its looks and comfort. Here's where competent commercial cleaning services in Toronto can come in handy to keep your carpets looking as good as new!
Winter Woes
Winter can wreak havoc on carpets with the wet snow-encrusted boots damaging them. Snow can make the carpets damp and spur hazardous bacterial growth. Hiring professional office cleaning services will provide you with the extra assistance you need to keep your carpets clean and sanitized through the trying winter months.
The Last Word
Keeping your carpets clean is vital, not only for aesthetics but also for health and sanitation concerns. Outsourcing your cleaning needs to commercial cleaning services in Toronto will help you save effort, time and energy at work. These trained professionals know the exact treatment necessary for your specific carpet and have the equipment and experience to keep your carpets in top shape!
Looking for reliable commercial cleaning services in Toronto?
Trust the experience and expertise of the cleaning crew at We Clean It for all your office cleaning requirements. Our commercial cleaning company has been providing premium top-tier commercial office cleaning services in Toronto for the last 20 years. Be assured of prompt and professional service with the best cleaning tools & technology. Our experienced crew specializes in regular and deep cleaning, ensuring a truly clean and safe office, every workday!
Allow the pros at We Clean It to breathe life into your office floors! Dial 647-999-6898 to book a service or email info@wecleanit.ca for more tips and tricks to keep your carpets stain-free and new!