Janitorial Services
We Clean It offers top-notch janitorial services and complete commercial cleaning services. From high-rise office space to industrial warehouse environments, We Clean It can handle the toughest floor and carpet cleaning jobs, high and low-traffic restroom maintenance, floor and fatigue mat exchange, and dust control.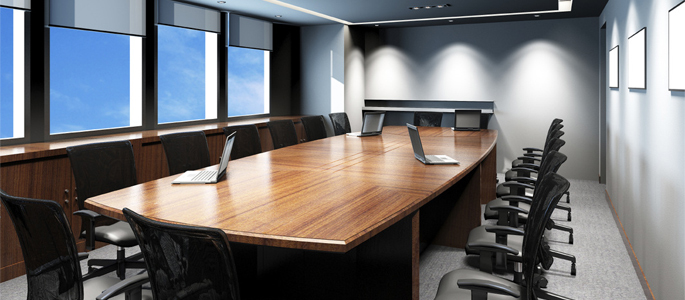 We Clean It crews are well trained and experts at janitorial and clean-up services consistently delivering excellent results. Our expertise lies in commercial janitorial service for companies in the Toronto and GTA areas and we take the time to fully understand your janitorial needs to create a custom tailored cleaning plan to fit your business. We Clean It can handle any size job and will consistently deliver a complete cleaning every time.
Janitorial Services to Keep Your Toronto Business Organized
When it comes to janitorial services in Toronto, Vaughan, Mississauga, Etobicoke and throughout the GTA, We Clean It provides professional services that clients can rely on. We service private and public facilities of all kinds - everything from real estate businesses, to health care facilities, to a wide variety of industry sectors. Janitorial services are one of our specialties, and we take great pride in our quality approach to customer service. At We Clean It, our focus is on keeping our customers 100% satisfied, and it applies to everything that we do.
Corporate office cleaning
Top quality floor care
Complete carpet cleaning
Floor mat service
Dust control program
Restroom services
Enviro-friendly cleaning products and equipment
Our janitorial services are comprehensive. Our crews are skilled and knowledgeable. We employ the latest in equipment and technologies. And we use high quality (often eco-friendly) products. Best of all, we guaranty exceptional janitorial services every time. As a company, We Clean It is fully bonded and insured, with over 20 years of trusted business relationships, and with thousands of satisfied customers. Our primary goal when providing janitorial services is to ensure excellent results every time we arrive on site.
Toronto Corporate Office Cleaning
We work closely with our clients, providing office cleaning services for a variety of corporate office environments. Our crews ensure that offices are clean and hygienic on a regular and ongoing basis. We use proven cleaning methods and a systematic approach – everything is intended to enhance our client's corporate image.
Top Quality Floor Care
Many of our clients include floor maintenance and care as an integral part of our janitorial services. We recommend regularly scheduled maintenance to keep facility flooring in good condition. Short term, everything is kept clean and hygienic, while long-term, preventive maintenance ensures a long lifespan for every flooring type.
Complete Carpet Cleaning
When it comes to janitorial services for businesses that have installed carpeting throughout, the crews at We Clean It use cleaning products and techniques specifically suited to the carpeting. Here, our approach is focused on making the carpeting look great and last long. Regular carpet cleaning will guarantee great results.
Floor Mat Services
For clients who have opted to use floor mats, our janitorial services are ideal. We offer floor mats that are both slip-resistant and water-absorbent – they are designed to control all manner of dirt and water. Our prices are competitive, there are no extra (or hidden) charges, and best of all - no contracts.
Dust Control Program
We Clean It also offers a Dust Control Program as part of our janitorial services. We can clean and sanitize mop heads on a weekly or bi-weekly basis, and make sure that clean mops are available to your staff when needed. This is a cost-effective service package that can be customized according to specific needs.
Restroom Services
We Clean It provides fully customized restroom janitorial services to meet the unique needs of a facility. Our cleaning crews make sure that restrooms are sparkling clean and perfectly sanitized. Everything will look and smell hygienic – and will reflect the company's high standards and quality public image.
At We Clean It, we guaranty great service and quality work. Our company is 100% Canadian owned and operated – our people are bonded and insured - and our janitorial services are guaranteed to satisfy.
Good reasons to Hire We Clean It for your Janitorial Services
Outsourcing janitorial services makes sense for a number of reasons. To begin with, everyone enjoys working in a clean, organized workspace. And everyone benefits from a sanitary and healthy working environment. There's nothing worse than a working space that's messy, cluttered, and simply dirty.
At We Clean It, our janitorial services in Toronto & GTA are tailored to suit your cleaning needs and priorities. We'll customize a cleaning protocol so that employees and management are thriving and productive. You'll soon see how hiring professionals will make a big difference for all, while making economic sense.
Improved Productivity
A clean, organized workspace allows employees to focus on their work – disorder and chaos is just distracting. Workers feel far more productive in a clean space, and can start the day off invigorated. With We Clean It, results are guaranteed.
Saving Valuable Time
When you decide to manage your cleaning in-house, it can get very time-consuming for the staff. It may save money short term, but your workers should be busy generating sales and managing your affairs. Outsourcing simply saves time (and money).
Green Cleaning Service
At We Clean It, our people make every effort to provide cleaning techniques and products that do not impact the environment negatively. If you are so inclined, we can tailor our janitorial service to meet your specific "green cleaning" needs.
Healthy Working Space
Professional cleaning will prevent the build-up of dirt, germs, and bacteria. From washrooms to kitchens to office equipment, comprehensive cleaning keeps everything sanitary. For employees, there is less illness and fewer sick days.
Improved Worker Mood
The best employers demonstrate a commitment to providing the best working environment – clean, comfortable, and healthy. In return, employees are appreciative, coming to workplace with a positive attitude that benefits everyone.
Experience and Expertise
At We Clean It, our crews are highly trained and experienced in all facets of commercial janitorial service for companies. We don't just do "surface cleaning" – we clean deeply and thoroughly. You've decided to hire professionals and that's exactly what we deliver.
Tools and Equipment
Outsourcing your cleaning ensures that the proper tools and equipment are used to provide the best results. Our cleaning crews are equipped with the latest in commercial cleaning equipment, and the most effective cleaning products.
Positive Impressions
A workspace that has been professionally cleaned looks the part. Everything is clean and sanitized. Public spaces are sparkling clean. And personal workstations are well maintained. For employees and visitors alike, it's a good impression.
Customized Cleaning
When We Clean It is on the job, you're provided with a fully customized cleaning protocol designed to suit your needs and your budget. We'll make sure you get the specific services you need, as opposed to a "one-size-fits-all" cleaning package.
Total Peace of Mind
A cleaning contract ensures both satisfaction and peace of mind. Professionals don't let you down, and always maintain the highest cleaning standards. Above all, there is good value all around, from cost effectiveness to worker productivity.
The New Clean is Friendly to Mother Nature
The old thought process was that the harsher the chemicals, the better the clean. Over time, health concerns and body sensitivity have made the use of harsh chemicals passe and cleaning companies like We Clean It are using more environmentally friendly cleaners that are more human friendly as well. We Clean It uses bio-based products that are considered Eco-friendly and are 100% biodegradable but still provide a complete clean and sanitization just like harsher cleaning chemicals. We Clean It is committed to the environment and a healthier workplace and all crews use our in-house products and equipment when working on cleaning projects in the Toronto, Vaughan and GTA area.
Contact We Clean It For An Immediate Quote