Commercial Office Cleaning Services Toronto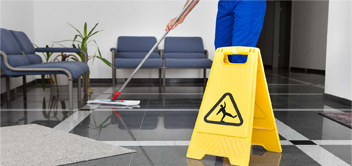 For many business owners, both large and small, a commercial cleaning service makes good economic sense. At We Clean It, our commercial cleaning services are offered as an alternative to having everything managed internally. For commercial cleaning in Toronto and throughout the GTA, We Clean It provides an outsourced services package that is both professional and cost-effective. It's ideal for a business owner who finds the current situation unproductive.
As the premier commercial cleaning in Toronto service, We Clean It has extensive experience in all sizes and types of commercial and business facilities in the GTA. We Clean It crews pay close attention to detail and have expertise in the following areas:
Shopping plazas, power centres and strip malls
Hotels, restaurants and event venues
Garages, workshops and warehouses
Factories, research facilities and office space
Gyms, spas and salons
Clients can expect excellent and consistent results when hiring We Clean It to perform the following services:
Dusting, sanitizing and polishing of all types of surfaces
Vacuuming and steam cleaning of all carpeted surfaces
Wet and dry mopping and restoration of tiled and hardwood floors
Collection and disposal of all interior and exterior wastebaskets
Heavy stain and grease removal
Window, glass door and screen cleaning
Cleaning, maintaining and restocking of public and private restrooms
Refilling of hand sanitizers and soap dispensers
Cleaning and maintaining employee lunchrooms and lounges
Warehouse and shop floor maintenance, polishing and waxing
Dusting, wipe down and sanitizing of office technology and equipment
Vent and air register cleaning and air freshening
Adaptable cleaning schedule and budget to fit your needs
All under one roof, We Clean It has the equipment, supplies, and workforce to provide clients with a customized package of commercial cleaning services in Toronto. Our people are sensitive to both client privacy and confidentiality. In short, we are a commercial cleaning firm servicing Toronto, Vaughan and the GTA that is reputable and reliable. And when it comes to customizing a commercial cleaning program, we work closely with our business clients so we can accommodate their priorities and pre-requisites.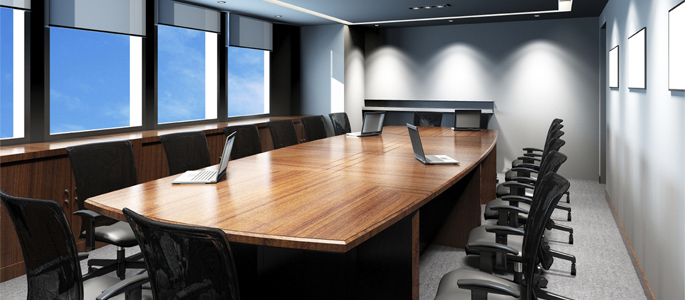 To ensure that commercial cleaning remains cost-effective, the team at We Clean It operates within a given budget, providing value that outperforms any cleaning program that's handled internally. As such, business owners, office managers and staff are relieved of responsibility for cleaning, and can focus on the business of doing business. Pricing packages for commercial cleaning are designed to deliver the best possible value for the client's budget.
Hiring a Commercial Cleaning Company is Beneficial
Contracting out for commercial cleaning has inherent benefits. Yes, it's less expensive for the internal staff to handle cleaning, but it's not a productive use of time. On the other hand, hiring a commercial cleaning company can deliver benefits to offset the cost of contracting. We Clean It allows a business owner or manager to get down to business, leaving all the responsibilities of office cleaning in Toronto to a professional commercial cleaning team with experience and expertise.
In Canada, most of us spend about half our waking hours at work. Many businesses do use commercial cleaning services, but the service is minimal and with only basic tasks being offered. The fact is, comprehensive commercial cleaning in Toronto is well worth the investment and well worth the benefits. With commercial office cleaning in Toronto & GTA, it's the big picture that counts.
The Benefits of Commercial Cleaning in Toronto
Employee Work Productivity
By any measure, employees are happier and more productive in a clean workplace. Because accumulated dust and dirt pollutes indoor air, it makes sense that a cleaner work place will provide healthier indoor air for all employees. This is achieved with professional cleaning.
Fewer Employee Sick Days
Most businesses are affected when a virus spreads from one employee to another. In-depth, professional cleaning can make a big difference in improving hygiene - especially in shared areas like bathrooms and kitchens. Sanitization can dramatically limit the spread of viruses.
Healthy Work Environment
Today, many businesses are focused on an eco-friendly operation. By hiring a professional cleaning service, you can choose safe "green" products without any chemical toxins. This will ensure a healthy work environment and much fresher indoor air for every employee.
Positive Working Space
For employees, customers, and visitors, a clean, sanitary workplace creates a very positive impression. This requires thorough cleaning and sanitization on a regular basis, as well as ongoing maintenance. Professional cleaning can provide the regularity that's necessary.
Employee Morale Boost
Industry studies show that employees respond positively to a clean work environment. The fact is, a happier employee, in a clean and organized workspace will work better and feel better throughout the workday. Studies also indicate more positive long-term satisfaction.
Longer Term Savings
High quality cleaning and maintenance will ensure longer lifespan for furniture, floors and office fixtures. Even something like regular carpet cleaning can prevent the damages that may require re-installation. Clearly, regular and routine cleaning/maintenance pays off.
High Quality Cleaning
With commercial cleaning, it's far better to go with a high quality approach. Regardless of the business, workplace cleaning must be comprehensive – basic dusting and vacuuming only provides short-term results. From time to time, in-depth cleaning might be required.
Specialized Cleaning
From time to time, businesses can benefit from more specialized cleaning services. With a commercial cleaning company, those services are readily available – like window cleaning; air duct cleaning; upholstery cleaning; and wall cleaning (and sometimes disaster cleaning).
All Inclusive Services
With commercial cleaning in Toronto services, it pays to go with a company that offers a wide range of extra services. Beyond the day-to-day basics, businesses often require specialized services. A good cleaning company can provide those services, as required throughout the year.
Everything Included
Commercial cleaners provide all of the necessary equipment, supplies, and products to get the job done. There's no need for a business owner to stock any cleaning products, let along any of the cleaning machinery or tools. A high quality cleaning service comes fully prepared.

Specialized Commercial Cleaning Services
At We Clean It, we also offer more specialized commercial cleaning in Toronto services. We have clients who often need a one-time cleanup. We have clients who request "green" cleaning products. And we have clients who require less regular cleaning of public washrooms or staff kitchens. Whatever the need, we can accommodate the request. And by working collaboratively with our clients, we deliver great results, with a professional approach to commercial cleaning.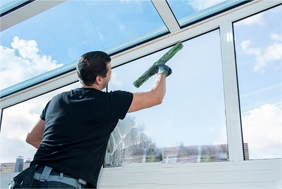 Why choose We Clean It?
The team at We Clean It does not clean-and-run. Our people are trained and skilled at what they do - they have extensive experience with various cleaning methodologies - and they use the right cleaning products for the job. We also understand that commercial cleaning in Toronto is very much a business investment, and that it's our responsibility to deliver good return. At the end of the day, we can assure our clients of an office space that is clean, orderly, and hygienic.
For many business owners and office managers, the do-it-yourself approach to office cleaning seems like a good option. But in truth, nothing quite compares with high quality commercial cleaning. In Toronto, and throughout the GTA, We Clean It teams transform business offices and commercial spaces into environments that are clean and comfortable for staff, customers and visitors. And overall, the advantages and benefits far outweigh the overhead cost.
Learn more about finding a good commercial cleaning company in Toronto, Vaughan, Mississauga, Etobicoke and the GTA for office cleaning services
Learn more about commercial cleaning services in Toronto and the GTA being environmentally friendly
Learn more about the difference between commercial cleaning in Toronto and residential cleaning
How much does a commercial cleaning company cost?
Learn more about commercial cleaning in Toronto West
Hire a commercial cleaning company in Toronto East
Learn more about commercial cleaning in Richmond Hill
Contact We Clean It For A Commercial Cleaning Quote Today