How to Maintain Individual Work Stations with Office Cleaning in Mississauga
Posted on 17 October 2023
Workstations are the hub of action in your office–creativity flows, ideas come to life, and the magic of productivity happens here. Yet, these spaces can quickly become a hot spot for clutter, distractions, and health concerns. Thankfully, commercial cleaning services can help maintain the hygiene and order of your office. Professional office cleaning in Mississauga ensures pristine desks and a work environment that nurtures your team's health, morale, and unwavering focus. The expert office cleaners at We Clean It are committed to spotless, inspiring office spaces.
This blog is your guide to well-maintained workstations that'll keep your employees happier and healthier.
Focus on High-Touch Areas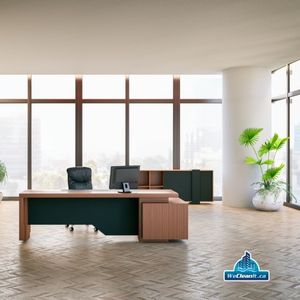 The quest for pristine desktops begins with a focus on what are known as 'high-touch areas'–the surfaces frequently touched by human hands like keyboards, mouse devices, screens, and desk phones. Your trusty keyboard and desk might be hosting a microscopic germ party as you juggle calls and type out emails! Pathogens can quickly accumulate on shared surfaces to cause illnesses and decrease productivity. Commercial cleaning services employ specialized techniques and disinfectants to ensure clean and germ-free work areas. Meticulous attention to these high-touch areas results in a healthier, more productive environment where employees can work with confidence and peace of mind.
Disinfect Surfaces
Regularly disinfecting all workplace surfaces is crucial to maintaining a hygienic environment. Clean workstations promote employee well-being by reducing the risk of infections. Using appropriate disinfectants helps kill germs and bacteria lingering on desks, monitors, and shared equipment. Professional office cleaning in Mississauga ensures thorough disinfection to protect your team from illnesses and reduce sick days. They also follow a consistent cleaning schedule that prevents the accumulation of dirt and germs.
Dust Nooks & Crannies
Dust often accumulates in the nooks and crannies of workstations to trigger allergies and respiratory issues. Unfortunately, their cleaning usually takes a backseat for an in-house cleaning team. Professional office cleaning services know this and pay special attention to dirt and lurking dust bunnies. They bring an unparalleled level of expertise and thoroughness to maintain individual workstations. Regular dusting and desk cleaning keep the workspace tidy and promote a hygienic work atmosphere.
Regular Garbage Removal
Routine garbage removal is a simple yet vital aspect of maintaining clean workstations. Overflowing and cluttered trash cans can be distracting and unhygienic. A reliable office cleaning service in Mississauga can ensure prompt garbage disposal for clean and odour-free trash cans.
Floor Cleaning
An inviting workspace is not just about what's on your desk but also what's under your feet! Commercial cleaning services understand that maintaining a spotless desktop includes comprehensive floor cleaning. They possess specialized equipment and the necessary expertise to restore the lustre of hardwood or tiled floors and bring life back to carpets. Professional cleaning will ensure your floors and carpeting are bright and germ-free.
Revitalizing Workspaces with Commercial Cleaning
A well-maintained workstation is your canvas for success. Ensuring the cleanliness and organization of individual workstations is a fundamental aspect of office management. Partner with We Clean it for office cleaning services in Mississauga and discover a work environment that radiates wellness, positivity, and professionalism. With extensive commercial cleaning experience, the We Clean It professionals go beyond surface-level cleaning to provide holistic cleaning solutions.
Experience the We Clean It transformation.