The Benefits of Outsourcing Janitorial Services in Toronto
Posted on 21 May 2017
Do-it-yourself office cleaning or building maintenance may be appealing for budget reasons, but it's not always cost-effective. Outsourcing janitorial services in Toronto may well be more costly, but at the same time, it's more cost effective overall. With the right approach, and a service package that suits specific needs, contracting janitorial services in Toronto can be a wise business decision. Best of all, internal staff and employees are left to focus on the business of the day.
Contracted Services Without Any Loose Ends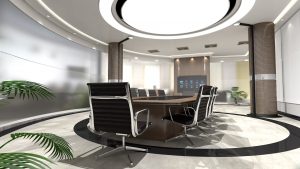 When outsourcing janitorial services in Toronto, a good contract leaves no loose ends. The contracted company handles everything from scheduling to special needs. In short, it's all under one roof - efficiently handled and managed throughout the year.
Consistently scheduled janitorial services
Good service ensures a clean, well-maintained business space every time. This is particularly relevant for clients who may require daily service. Needless to say, a hired janitorial service must guarantee better results than the in-house staff could deliver.
Worry-Free Service Without Any Questions
The whole idea of outsourcing is to provide a worry-free experience. A good service firm will supply all of the necessary cleaning supplies and all equipment. With well-trained cleaning crews, there should be no significant concerns for a business owner.
Reliability of Janitorial Services Provided
A good janitorial service package will provide business owners and managers with consistent, reliable service. While there could be a "weather emergency" on occasion, there will rarely be any gap in cleaning services, and never any downtime on the site.
A Janitorial Contract That Is Cost Effective
An outsourced service package is budget-based, providing a business owner with fixed costs that are cost-effective. Month over month, there are usually no extra charges or additional cleaning costs. Keeping everything on budget allows for peace of mind.
Janitorial Services That Are Customized
Regardless of facility size, better janitorial services are customized to suit the needs of the client. This is important because every business and every facility has different needs. Customized janitorial services provide exactly what a business owner wants.
Outsourced Services Are Professional
A good janitorial firm provides highly trained crews, quality cleaning products, and suitable equipment. More than that, customer service is attentive, dealing promptly with any problem issues that arise, and addressing any client needs professionally.
Additional Janitorial/Cleaning Service
Beyond the regular contract requisites, a good firm can provide customers with added services. This is of value to businesses that may need special services occasionally - like handy-man services; one-time cleanups; or demanding maintenance services.
Overall – Outsourcing Is Cost-Effective
Outsourcing janitorial services is clearly a serious investment, but the cost/benefit rewards are well worthwhile. Over the long run, the benefits certainly make for a cost-effective expenditure, and everyone can get going with the business of doing business.
In Toronto and throughout the GTA, We Clean It offers comprehensive janitorial services to businesses and facilities of every size. The cleaning crews are skilled, the cleaning products are high quality, and excellent results are assured every time. For more information, contact We Clean It at 647-999-6898 or fill out the online form to request a quote.