There's a Big Difference Between Toronto Commercial Cleaning And Residential Cleaning
Posted on 12 May 2017
The difference between Toronto commercial cleaning and residential cleaning is like night and day. Just by definition, commercial cleaning is far more comprehensive and far more specialized. And for many business owners, outsourcing those cleaning services makes economic sense. When it comes to commercial cleaning in Toronto, having it all professionally managed is both productive and cost-effective. And while handling things internally may be a saving, there is no comparison.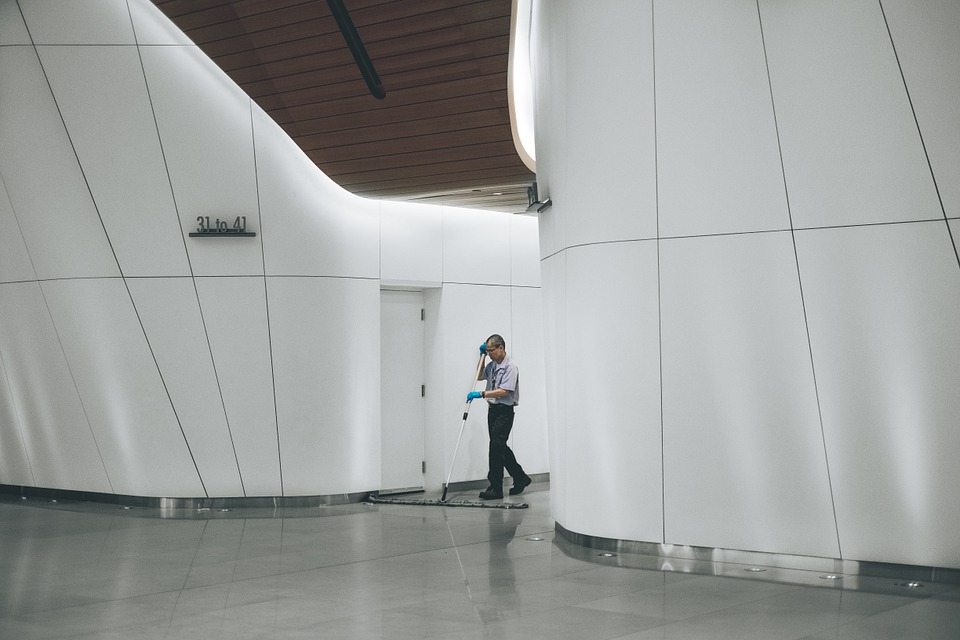 Outsourcing commercial cleaning services allows owners and managers to focus on business, and leave all of the cleaning responsibilities to a team with the right experience and expertise. At We Clean It, everything is under one roof - the equipment, the supplies, and the suitable workforce. Compared to the simplicity of residential cleaning, We Clean It can create a customized package of cleaning services. Best of all, every client priority and pre-requisite can be fully addressed.
With a company like We Clean It, commercial cleaning is highly specialized. There is regularity and consistency, depending on client need. There are also special services available, like cleaning public washroom spaces or internal staff kitchens. And above all, the approach is comprehensive, using a variety of cleaning methodologies and cleaning products that deliver long lasting results. The idea is to provide the best possible return-on-investment for the business owner.
Commercial Office Cleaning
In a corporate office environment, office cleaning must be effective, every single day. Cleaning crews ensure that every office is clean and hygienic on an ongoing basis. Using a systematic approach to cleaning, the intention is to enhance the client's overall corporate image.
Comprehensive Floor Care
With any commercial cleaning package, comprehensive floor care is integral. Regularly scheduled cleaning and maintenance is the ideal. In the short term, offices are kept clean and tidy. And for the long-term, regular cleaning will ensure a long life for flooring types of all kinds.
Seasonal Carpet Cleaning
For businesses with installed carpeting throughout their premises, We Clean It uses products and techniques that are specifically geared to carpeting. Here again, the idea is to make carpeting look good around the year, and ensure great looking results from season to season.
Floor Mat Cleaning Service
Many commercial clients, particularly with high traffic premises, use floor mats. This is where a good floor mat service is ideal – with mats that are water-absorbent, slip-resistant, and resilient to dirt. In many public facilities, floor mat service keeps things under control.
Washroom Cleaning Service
Whether a washroom is for internal staff or public use, this is one of the most important spaces to keep clean and sanitized. Having a commercial cleaning service will ensure that everything looks and smells hygienic (a reflection of a company's high standard and image). For commercial cleaning in Toronto, many businesses rely on We Clean It for high quality. The company is 100% Canadian, with cleaning crews who are bonded and insured. For a quote, or for more information, visit the company website at www.wecleanit.ca or call 416.255.6666.