To-Do List Back to Office Cleaning in Toronto
Posted on 16 September 2021
Like many other businesses across the city, you might be welcoming employees back to the office after months of working from home or remote work. Following an extended period of time apart, it can be a lot of pressure to transition back to working from the office. Then when you add in the heightened cleaning expectations, it can be challenging to manage. For businesses, big or small, transitioning back to the office, it's recommended that you hire cleaning services for businesses, but if you're looking to take on some of the work yourself, here's an easy checklist to help streamline office cleaning in Toronto.
Get Rid of Dust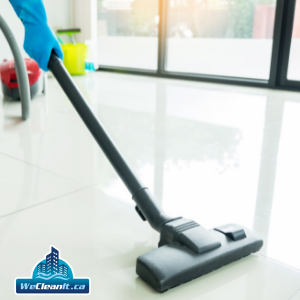 Dust is an allergen that affects a significant portion of the Canadian population. When dust is lingering around the workplace, not only will it make employees and customers uncomfortable, it can cause allergic reactions that are notoriously difficult to separate from the flu or other virus. When it comes to office cleaning in Toronto, wiping away dust, everywhere from common areas to individual workstations, can make a huge difference. When you eliminate allergens, not only are you creating a better work environment, you can maintain good morale by minimizing the number of unnecessary sick days your team is requesting off or working from home.
Target High Traffic Areas
Bacteria and viruses collect on high traffic or high-touch areas in the workplace, so this is where disinfection needs to occur most frequently. Think about where people can isolate themselves or where they share equipment. High traffic areas include kitchens/break rooms, restrooms, reception areas. In these areas, disinfect high-touch items such as phones, door handles, and computers used by multiple people. If you're having trouble identifying high-touch areas in your office or want to ensure you're not missing any key spaces, cleaning services for businesses will help you secure the best clean. At We Clean It, we develop custom cleaning plans tailored to your office for optimal results.
Colour Code Your Cleaning Tools
Sometimes office cleaning in Toronto, if not done diligently, can actually spread germs through cross-contamination. Colour coding your cleaning tools or working with a professional commercial cleaning service can help prevent any mishaps. Cross-contamination picks up germs from one area during the cleaning process and transfers them to other sites. Designating where your tools are being used by labels or colour-codes can prevent this unintentional spread. When it comes to cross-contamination, the experts at We Clean It are vigilant, ensuring that bacteria and viruses are not being worsened by our cleaning efforts but minimized.
Computer Hardware
Dirt and other contaminants often go undetected in computer and computer hardware. Before having your team return their desks, make sure that there is no logged dirt in keyboards or computer mouses. Disinfect all of this equipment as well.
Vacuum All Carpets
After a long period away, carpets can trap and lock debris and dust floating around the vacant space. Upon the pressure of being walked or stepped on again, that dust will release into the air if not adequately cleaned beforehand. Mopping or waxing the floors for a fresh new finish for vinyl, tile, or hardwood floors.
If you need help getting your office back in tip-top shape, We Clean It. We offer high-quality cleaning services for businesses.
Contact us to learn more about our commercial cleaning services in Toronto.