How to Clean Your Dental Office Properly
Posted on 09 September 2020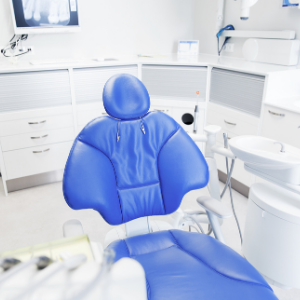 Your dental office needs to be professionally cleaned and sanitized at all times. But with the COVID outbreak still being a concern, hiring a commercial office cleaning service for your space can be vital to keeping your office thoroughly disinfected and germ-free. Many people are wary of seeking dental care amidst the pandemic, as dental procedures call for close contact between the doctor and patient. As a dentist, you must inspire trust and confidence in your patients. The dental office needs to look professional and clean so that patients can walk-in confidently without worrying. Here are some cleaning protocols you should follow to deep clean your dental office:
First Impressions: Exteriors
First impressions may not be the last, but they are surely lasting impressions! Create a fabulous first impression by ensuring the exterior of your dental office is pleasing and builds confidence. An unkempt exterior reflects poorly on your reputation, so make sure that the immediate surrounding area, signage, building, and windows are clean and free of garbage/debris.
Reception Cleaning
The dental reception area should be a warm and welcoming space, exuding positivity and confidence. Keep the waiting area uncluttered and clean; files should be indexed and stored properly, furniture and blinds should be dusted, display material/magazines etc should be organized neatly. Nightly cleaning of the reception area, especially floors and furniture ensures that it is ready to welcome patients in the morning. Carpets should be vacuumed every week while the floors must be swept, mopped and disinfected. Be sure to disinfect office equipment like the mouse, keyboard, and debit/credit card terminals during COVID times. Commercial office cleaning services for professional cleaning are highly recommended.
Cleaning Treatment Rooms
Strict sterilization procedures need to be followed for the treatment rooms, with emphasis on following industry recommended protocols and recommendations in light of the corona pandemic. Clearly demarcate the sterile and non-sterile area and write down & label the sterilization protocols so that they are adhered to. An organized and sterile treatment room will boost patient confidence and ease their fears. While sterilization and hygiene of dental equipment are of utmost importance, cleaning protocols must include the treatment chair, dental lamp etc. The entire area must be disinfected, including floors, doors and other high touch areas to avoid cross-contamination. Consider hiring commercial cleaning services in Toronto so that you can focus on patient care rather than worrying about the incidentals.
Restrooms
Your restroom should be spotlessly clean, with the urinals, toilets and sinks sanitized regularly. Keep it well stocked with good quality paper and soap. Lastly, thoroughly clean and disinfect the door handles, knobs and faucets every day.
Remember, your clients value the quality of treatment experience in its entirety. Implement these cleaning protocols for amazing patient experiences and great dental practices!
If patient safety and health is your #1 priority, leave the cleaning to the leading commercial cleaning service in Toronto!
Trust the experienced cleaning crew at We Clean It to sanitize every nook and cranny of your office. Our experienced professionals have complete knowledge of cleaning protocols for dental offices. We use hospital-grade disinfectants to fight pathogens and viruses, ensuring clinical safety for your patients and your team!
Be safe. Be sure. Dial 647-999-6898 for Commercial Cleaning Services in Toronto today!