Commercial Cleaning Services During COVID-19
Posted on 15 May 2020
COVID-19 has brought unprecedented challenges for all of us. Through-out this evolving situation, the team at We Clean It stands ready to assist all businesses in Toronto. We are committed to protecting the well being of our employees, clients, and the public.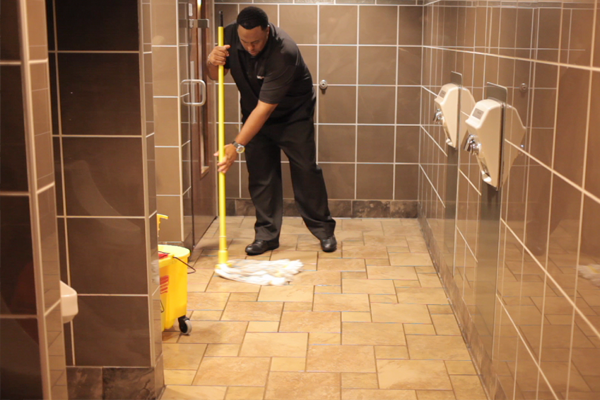 We Clean It – Commercial Cleaning Specialists
Our staff is well trained, and we are constantly updating their knowledge as the situation evolves so that they are ready to take on any challenge that this pandemic throws at them. We use medical-grade cleaners to clean and disinfect our clients' premises.
Our staff is provided with protective gear like gloves, face protection, and masks when they carry out cleaning activities. Our staff is committed to taking the utmost care while keeping your premises clean and healthy.
We have developed special procedures for cleaning and disinfecting surfaces during these challenging times. We use disposable cloths and rags to disinfect surfaces. We are focusing more on the cleaning of surfaces that are constantly touched around the office premises, like doorknobs and handrails.
Cleaning Tips for Everyone
If you have staff coming in office, it is important that they maintain social distancing while working. Have flexible seating options that will help keep your staff and everyone around the office safe.
Encourage the staff to carry disinfecting wipes and sanitizers around with them.
Increase the frequency of cleaning and ensure deep cleaning of your premises is being done regularly.
Make hand sanitizers and disinfecting wipes available around your workplace, especially near doorways and kitchens.
Make sure you are washing your hands regularly with soap. Wash your hands with soap and hot water for at least 30 seconds to kill all germs.
We Clean It is Here for You
We Clean It has established itself as an industry leader when it comes to commercial cleaning in Toronto and the GTA. With that in mind, we are here to help all businesses around us to keep their premises clean, safe, and healthy. We offer a wide variety of specialized cleaning services specially designed for businesses open during this pandemic. We strive for total customer satisfaction and our employees believe in the quality and integrity of their work, every day and for every customer. This approach to business has energized us and has helped drive us to continuously improve and enhance our service offerings. With highly trained staff, who only use the best quality, safe, and healthy equipment we are committed to offering high standards of quality service to all our clients. We use only the best and the safest cleaning procedures while utilizing the latest technology to deliver service to our clients.
During these challenging times, we are here for you. We are committed to accommodating each and every need of our clients to provide them with a tailor-made solution. For all commercial cleaning needs in Toronto and the GTA, connect with us today. Call us at 647-999-6898 or visit our website to learn more about us.