Commercial Cleaning Toronto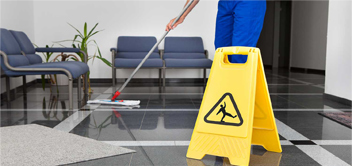 For many business owners, both large and small, a commercial cleaning service makes good economic sense. At We Clean It, our commercial cleaning services are offered as an alternative to having everything managed internally. For commercial cleaning in Toronto and throughout the GTA, We Clean It provides an outsourced services package that is both professional and cost-effective. It's ideal for a business owner who finds the current situation unproductive.
Hiring a Commercial Cleaning Company is Beneficial
Contracting out for commercial cleaning has inherent benefits. Yes, it's less expensive for the internal staff to handle cleaning, but it's not a productive use of time. On the other hand, hiring a commercial cleaning company can deliver benefits to offset the cost of contracting. We Clean It allows a business owner or manager to get down to business, leaving all the responsibilities of office cleaning in Toronto to a professional commercial cleaning team with experience and expertise.
All under one roof, We Clean It has the equipment, supplies, and workforce to provide clients with a customized package of commercial cleaning services. Our people are sensitive to both client privacy and confidentiality. In short, we are a commercial cleaning firm servicing Toronto, Vaughan and the GTA that is reputable and reliable. And when it comes to customizing a commercial cleaning program, we work closely with our business clients so we can accommodate their priorities and pre-requisites.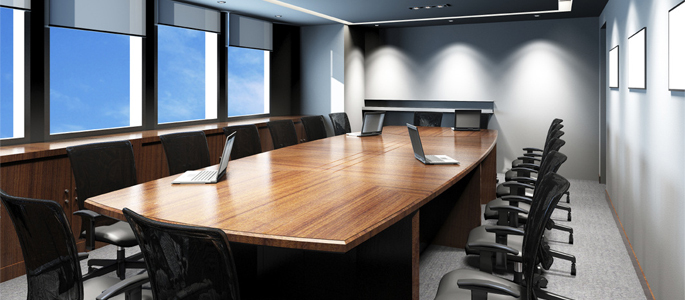 To ensure that commercial cleaning remains cost-effective, the team at We Clean It operates within a given budget, providing value that outperforms any cleaning program that's handled internally. As such, business owners, office managers and staff are relieved of responsibility for cleaning, and can focus on the business of doing business. Pricing packages for commercial cleaning are designed to deliver the best possible value for the client's budget.
At We Clean It, we also offer more specialized commercial cleaning services. We have clients who often need a one-time cleanup. We have clients who request "green" cleaning products. And we have clients who require less regular cleaning of public washrooms or staff kitchens. Whatever the need, we can accommodate the request. And by working collaboratively with our clients, we deliver great results, with a professional approach to commercial cleaning.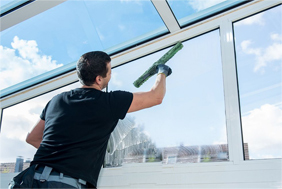 The team at We Clean It does not clean-and-run. Our people are trained and skilled at what they do - they have extensive experience with various cleaning methodologies - and they use the right cleaning products for the job. We also understand that commercial cleaning is very much a business investment, and that it's our responsibility to deliver good return. At the end of the day, we can assure our clients of an office space that is clean, orderly, and hygienic.
For many business owners and office managers, the do-it-yourself approach to office cleaning seems like a good option. But in truth, nothing quite compares with high quality commercial cleaning. In Toronto, and throughout the GTA, We Clean It teams transform business offices and commercial spaces into environments that are clean and comfortable for staff, customers and visitors. And overall, the advantages and benefits far outweigh the overhead cost.
Learn more about finding a good commercial cleaning company in Toronto, Vaughan, Mississauga, Etobicoke and the GTA for office cleaning services
Learn more about commercial cleaning services in Toronto and the GTA being environmentally friendly
Learn more about the difference between commercial cleaning in Toronto and residential cleaning
How much does a commercial cleaning company cost?
Learn more about commerical cleaning in Toronto West